Gallery
Giclées
Originals
Reproductions
Stone Sculptures
Wood Carvings
Artist's Statement
Related Links
Contact
Home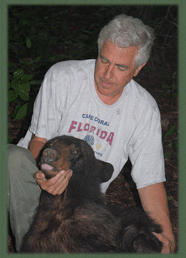 Tom Allen was born in Boston and received his education at the University of Maine, earning a B.S. degree in entomology and a master's degree in wildlife management. For 32 years he served as a wildlife research biologist for the West Virginia Division of Natural Resources, where he conducted research on a number of species, including deer, raccoons, black bears, wild turkeys, and ruffed grouse to name a few. Tom was fascinated with butterflies from early childhood.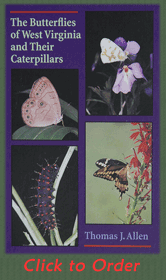 During his tenure in West Virginia, he studied the butterflies of that region and wrote a best-selling field guide, The Butterflies of West Virginia and Their Caterpillars, published in 1997. Tom moved to South Florida in 2003 and began working for the Florida Fish and Wildlife Conservation Commission on burrowing owls. He also served as a research associate for the McGuire Center for Lepidoptera and Biodiversity in Gainesville, and worked on rare and threatened butterflies in South Florida.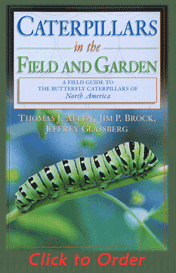 Among his many published articles and bulletins is his popular 2005 publication Caterpillars in the Field and Garden: A Field Guide to the Butterfly Caterpillars of North America, which he coauthored with Jim Brock and Jeffrey Glassberg. Tom enjoyed rearing butterflies from all across the U.S., studying their life history and photographing the various stages of development.

Tom's background naturally led him to an interest in plants and the use of native plant materials in landscapes. In the process of rearing most Florida butterflies, which use native plants as hosts, Tom became familiar with various Florida plant species and their requirements. As a result, he designed and cultivated an extensive butterfly garden, attracting many of the local species to his yard. He was also often asked to assist schools and other organizations in Lee County with the development of butterfly gardens at their facilities.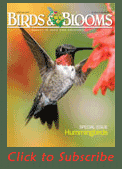 Tom was a contributing editor for Birds & Blooms magazine, writing a regular butterfly column for that publication and editing other articles concerning butterflies. Many of his articles have helped guide people in developing butterfly gardens across the country.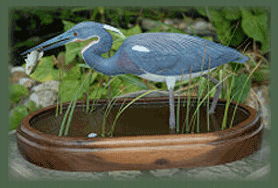 A nationally recognized wildlife artist, Tom produced paintings for many organizations, including the Rainforest Alliance, Ducks Unlimited, WV Raptor Rehabilitation Center, and Rotary International. Two of his painting designs are used as license plates for West Virginia motor vehicles, raising funds for West Virginia's Wildlife Diversity Program. After relocating to southwest Florida, Tom began to paint the wildlife of the region, and his paintings appeared in the 2005, 2006, 2007, and 2008 Charlotte Harbor NEP calendars.

Many of Tom's early paintings were produced in watercolor medium. Beginning in the late 1970s, he turned to acrylics and began painting on treated masonite or canvas. From 1974 until 1990, he printed many of his paintings and sold them to frame shops as well as in his own retail companies under the names "Nature's World in Print" and "Wilderness Prints, Inc." Tom was also a gifted woodcarver and award-winning soapstone sculptor.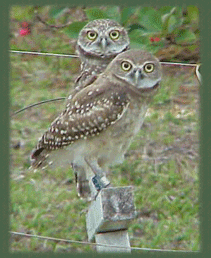 After moving to Cape Coral, Tom began spending much of his time conducting telemetry research on burrowing owls in the area for the Florida Fish and Wildlife Conservation Commission. During the first 3 years, he monitored 114 owls to determine their survival rates, their dispersal parameters, and their ability to cope with the ever-increasing development of the area. Tom was a member of Cape Coral Friends of Wildlife, and volunteered for CROW (Clinic for the Rehabilitation of Wildlife), handling and transporting injured wildlife. For several years, he was also an adjunct professor of environmental science at Edison College in Fort Myers.

Tom passed away on August 9, 2010.